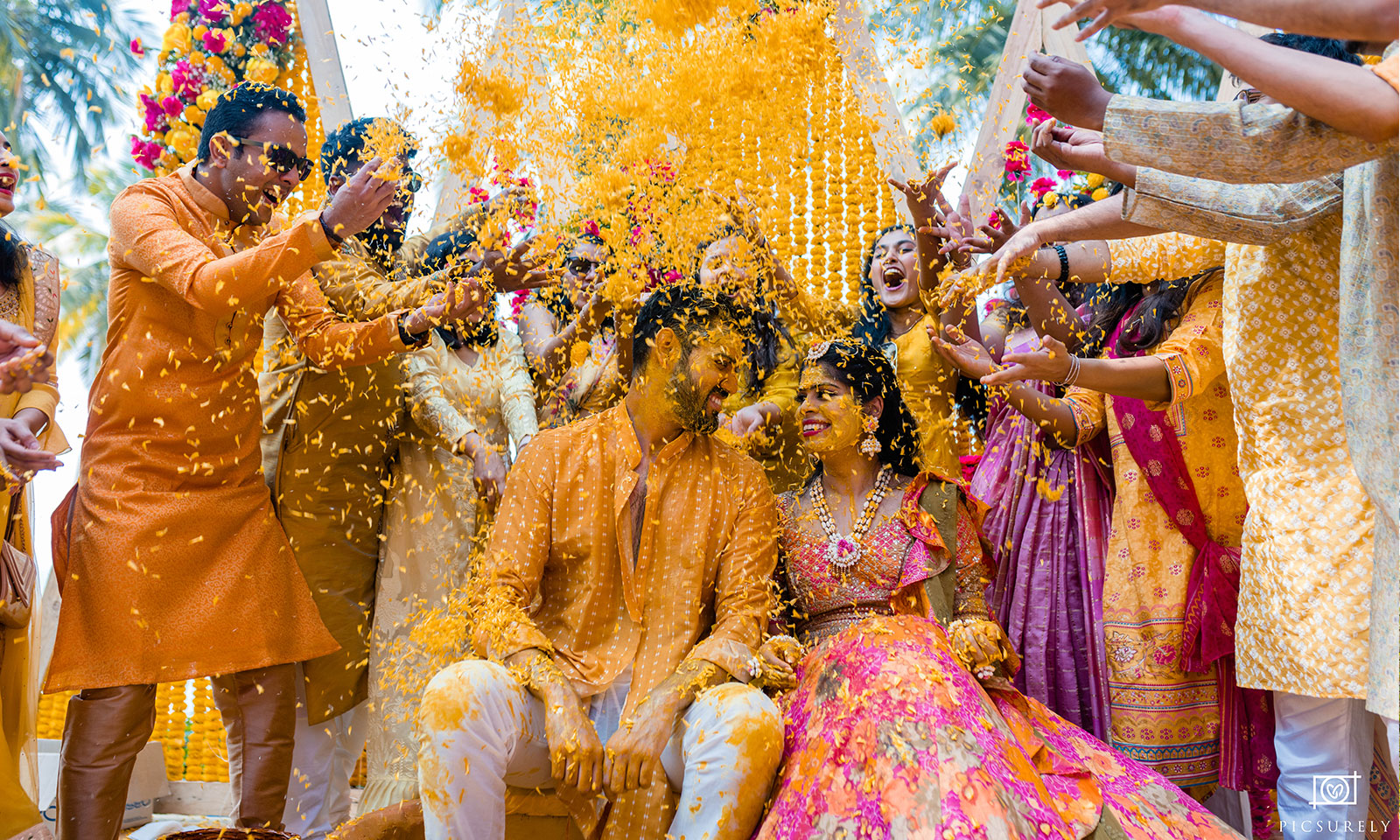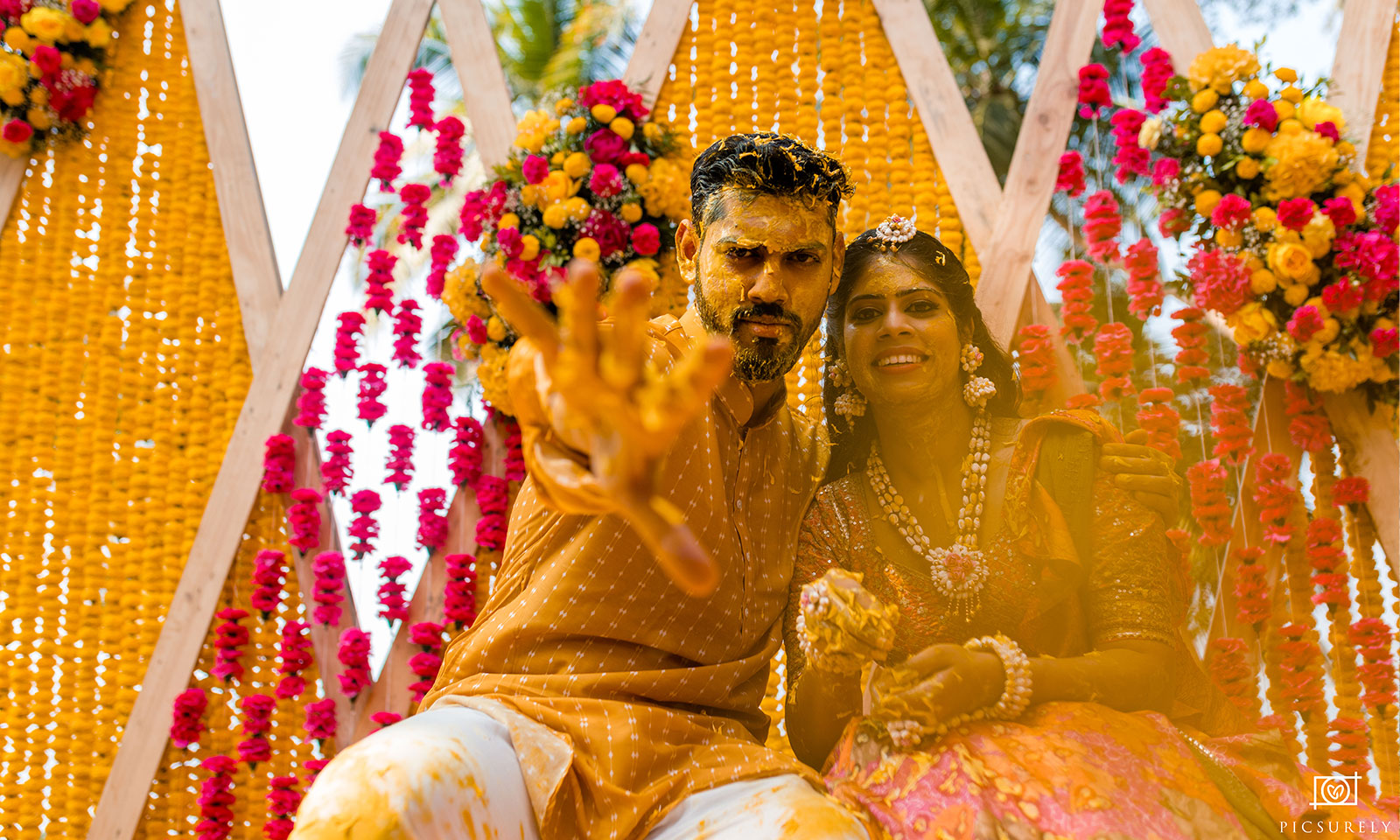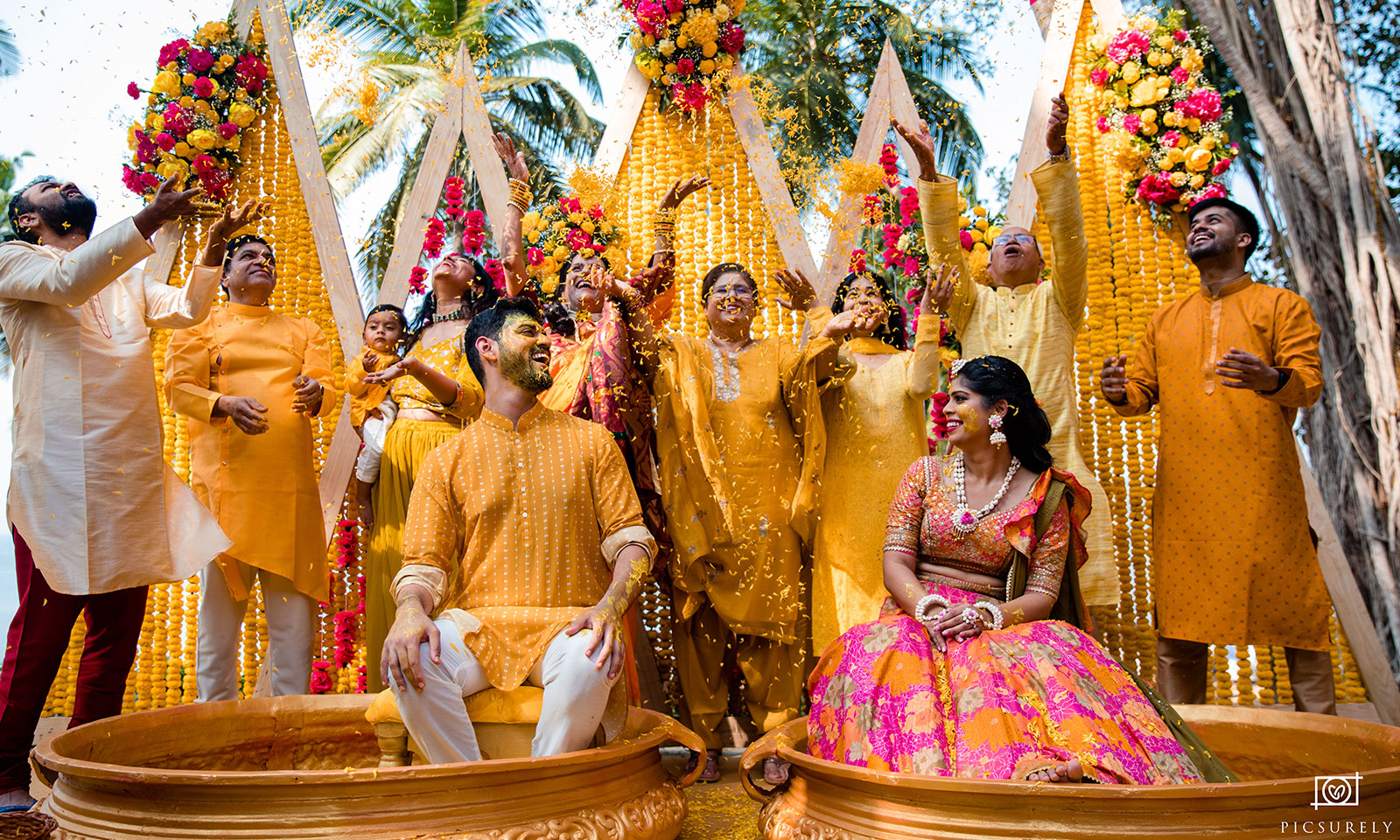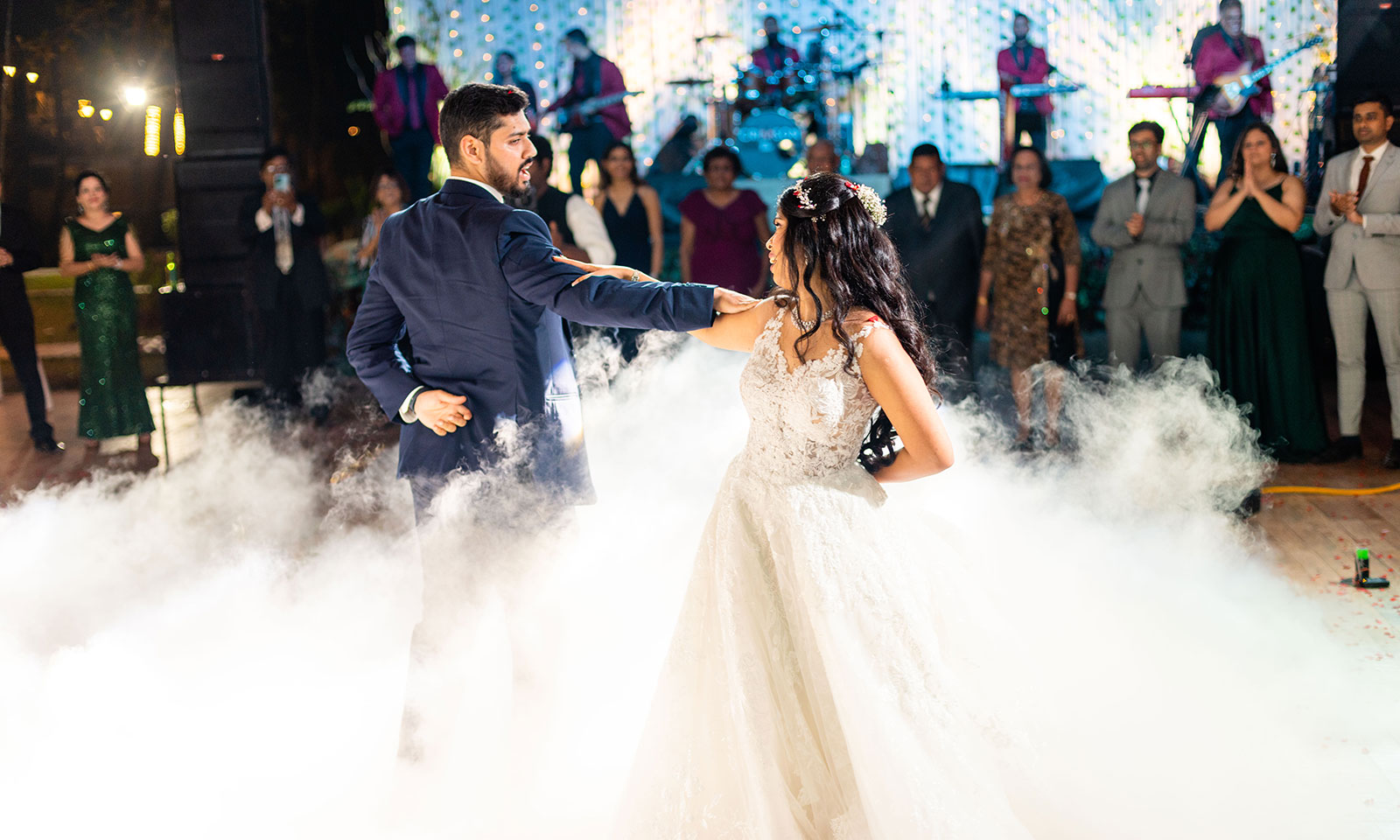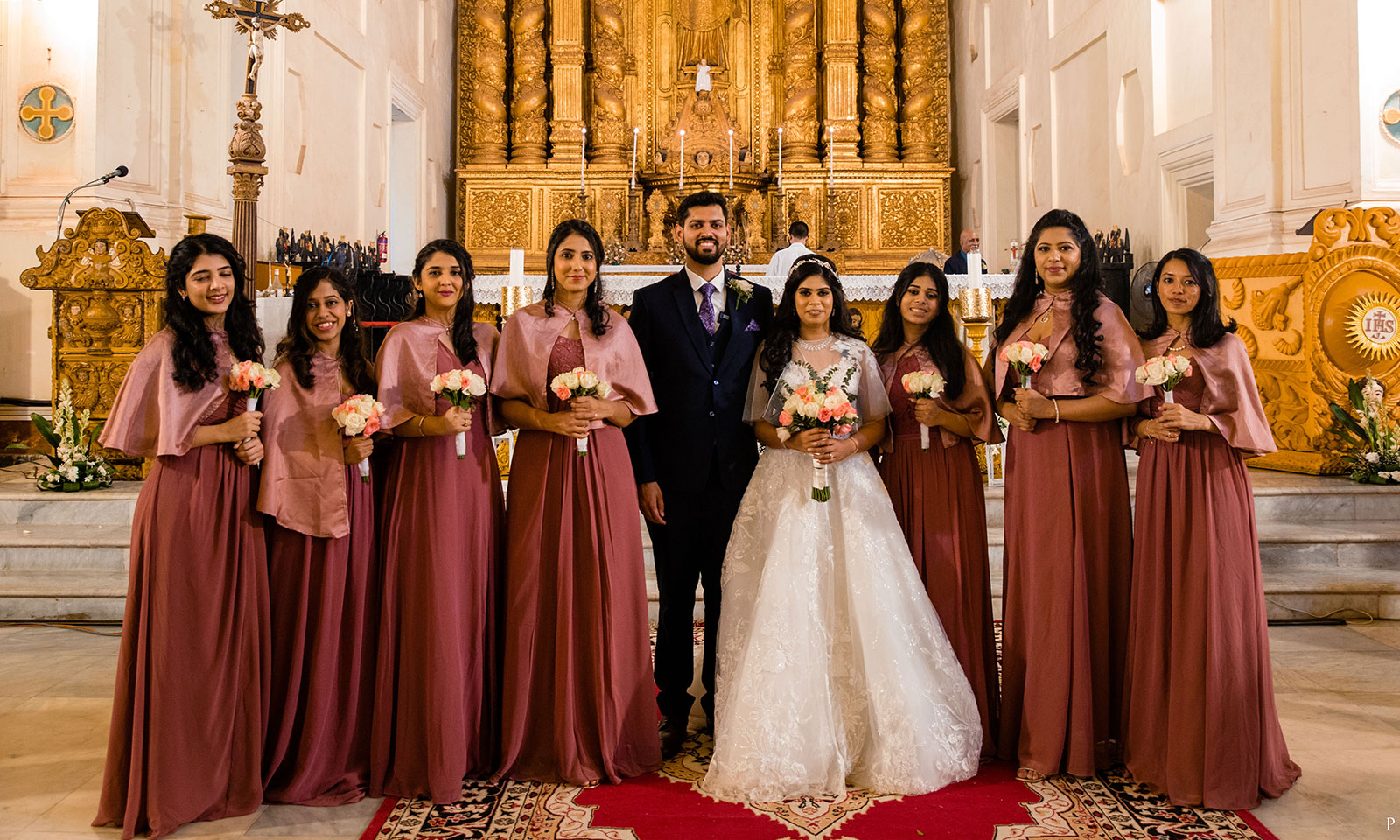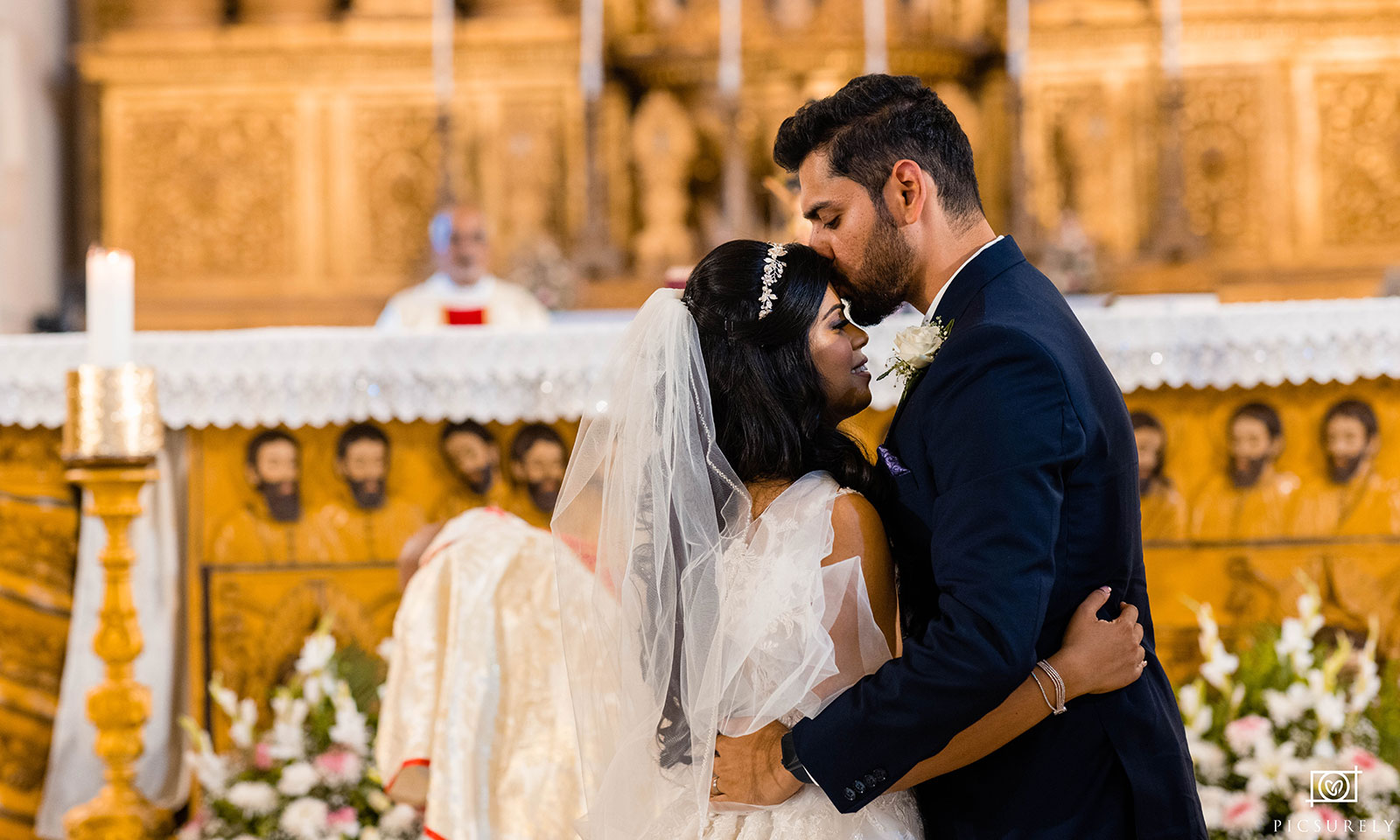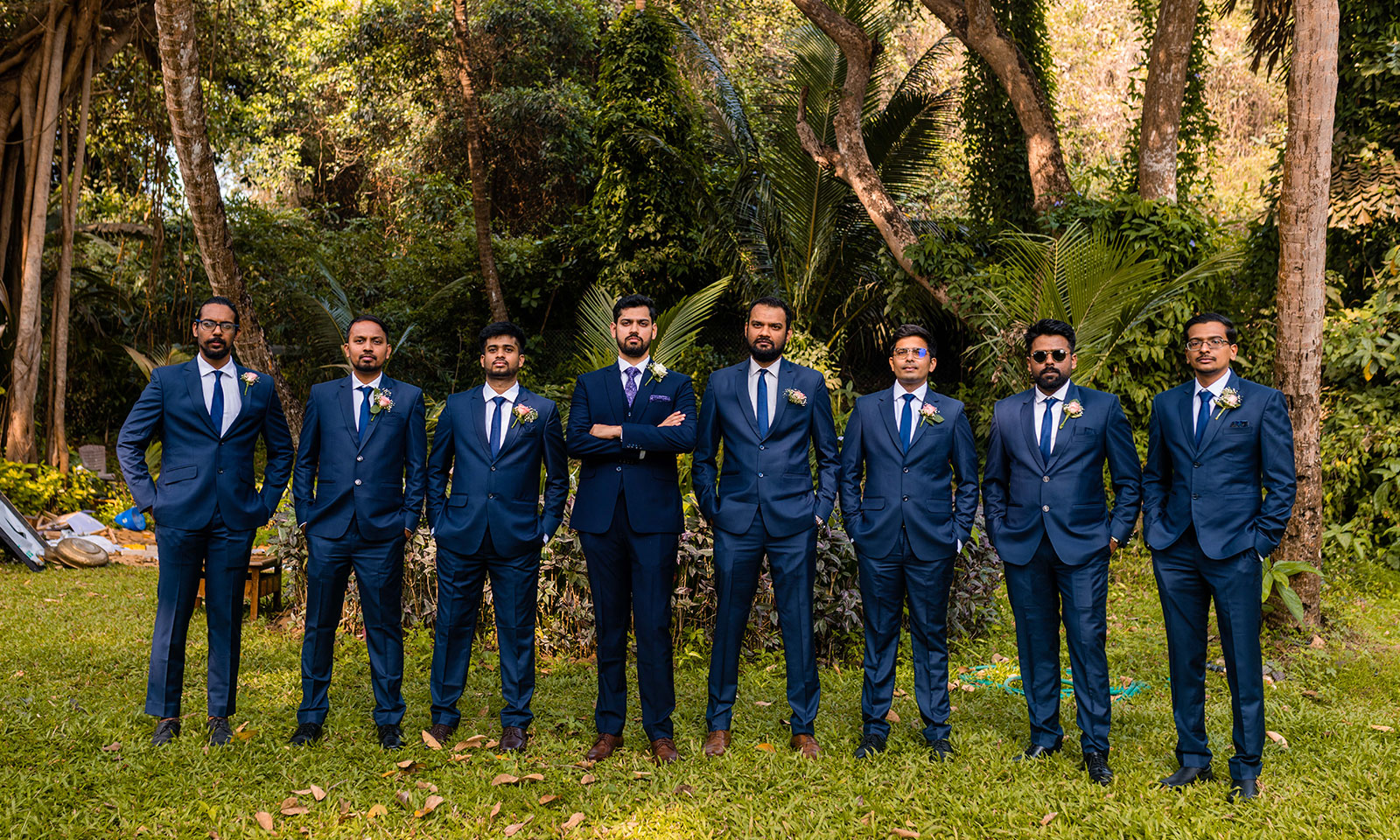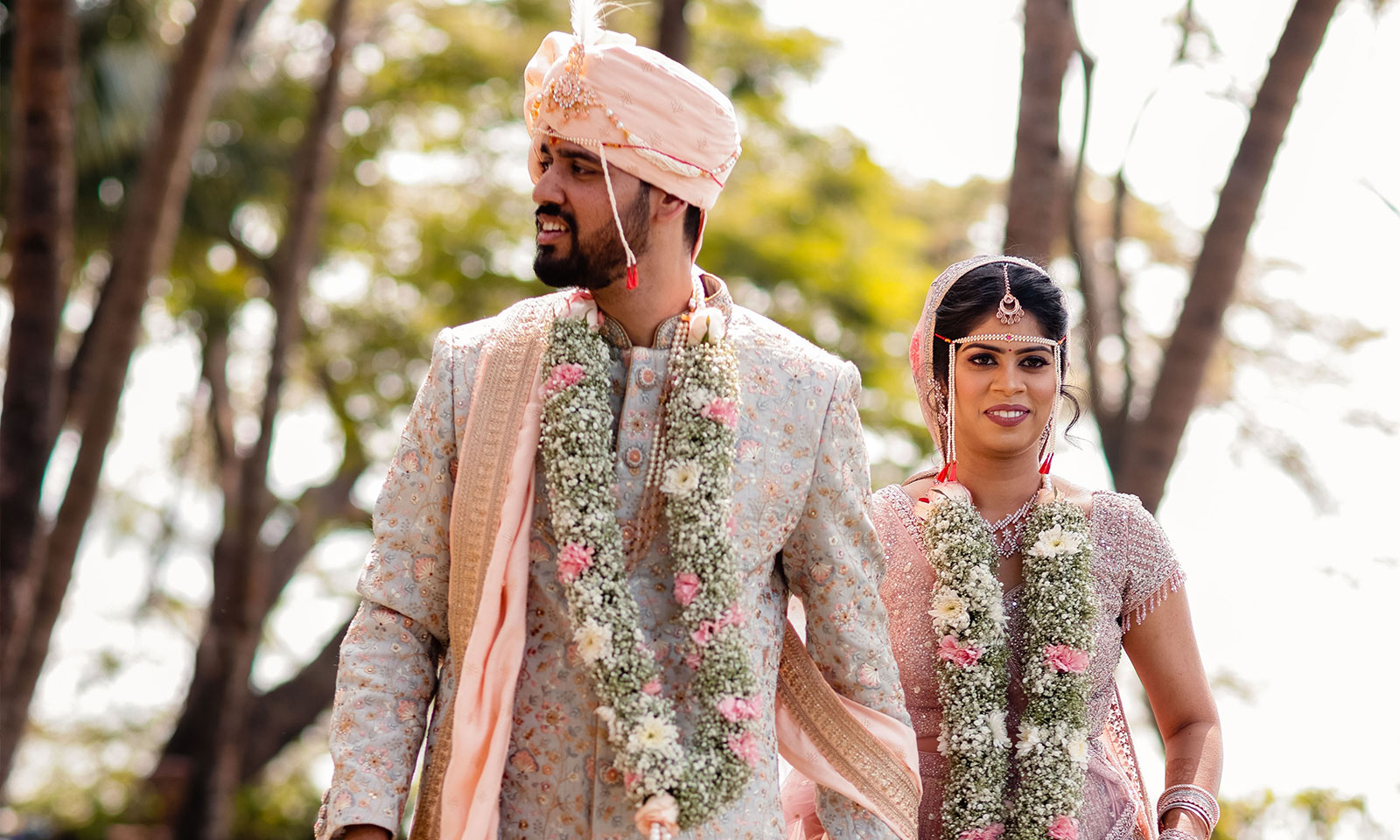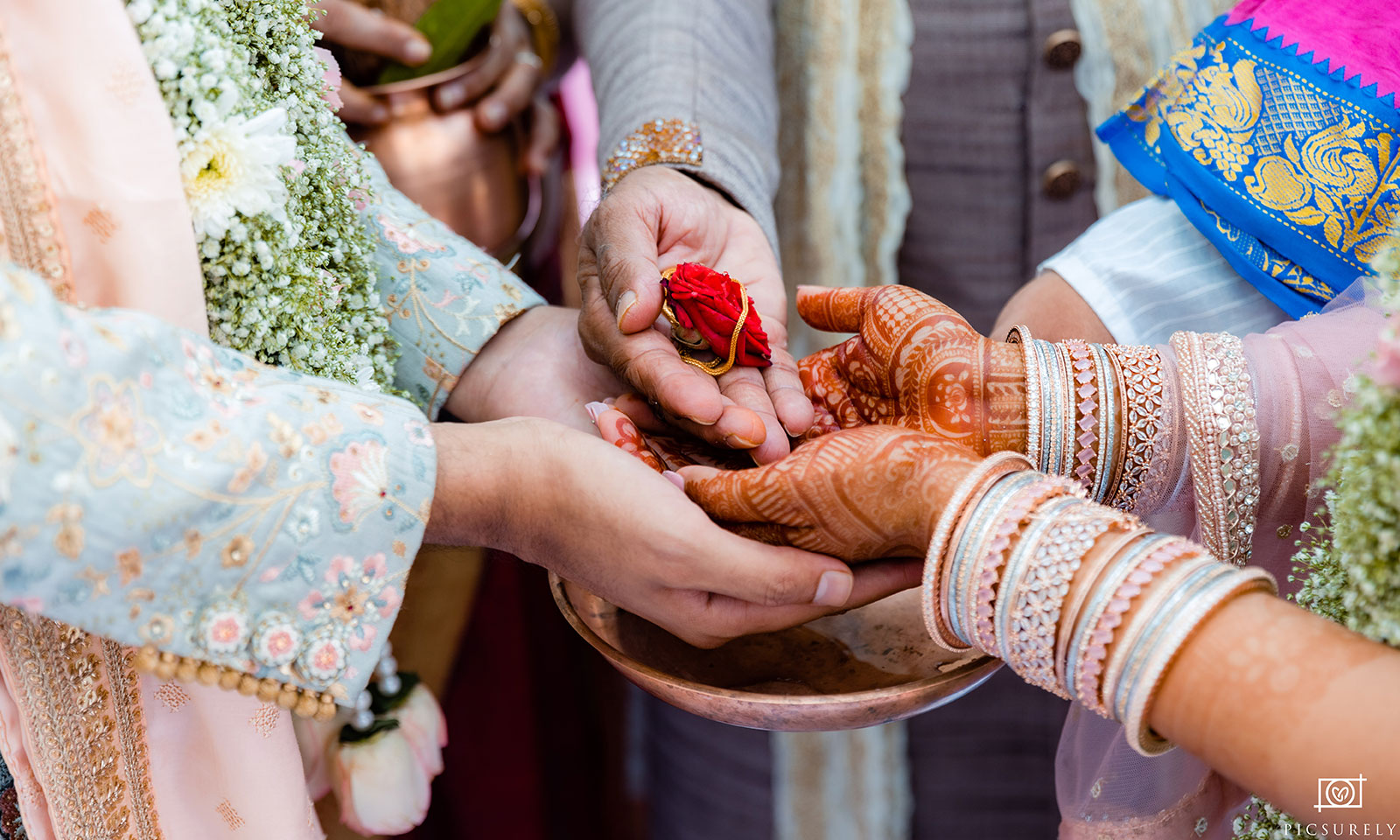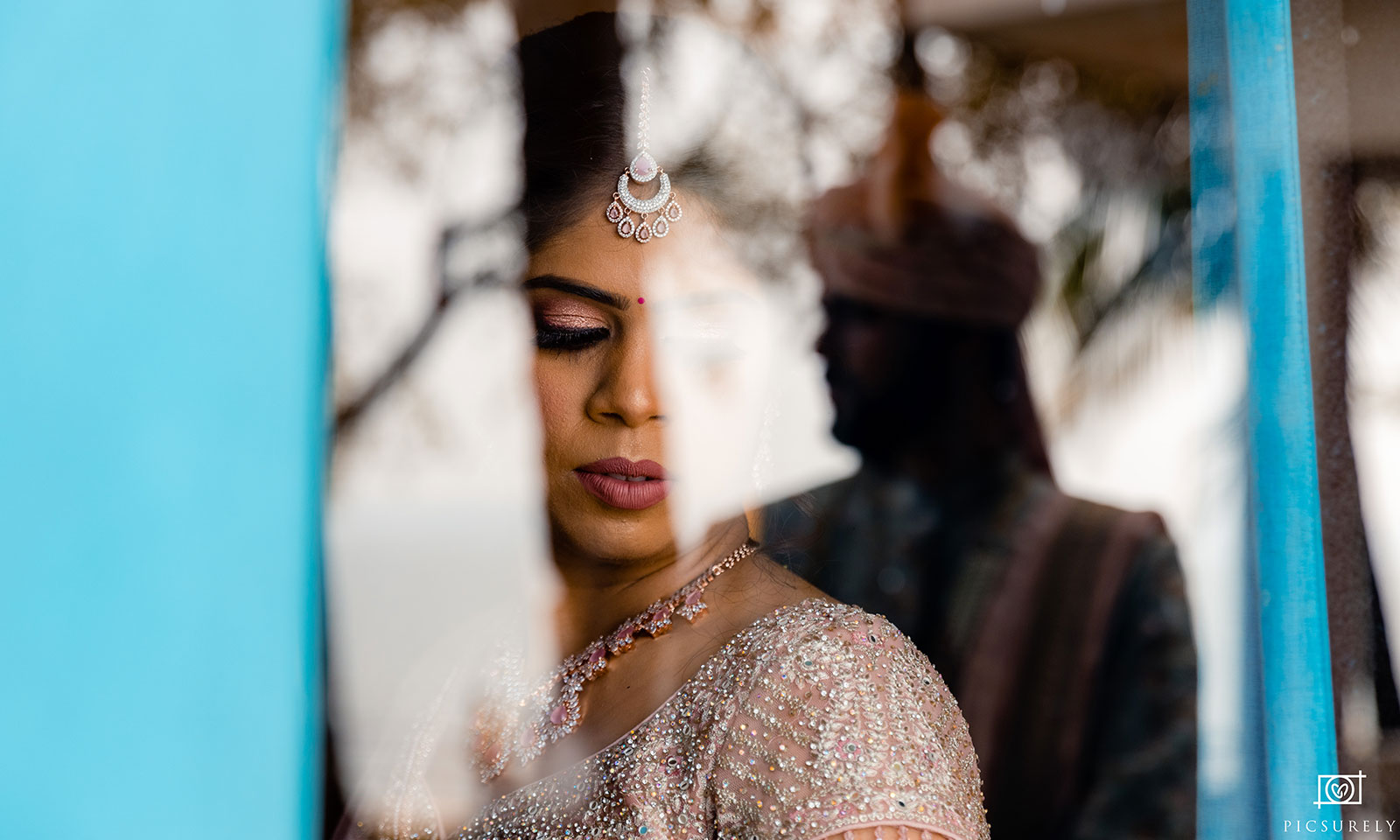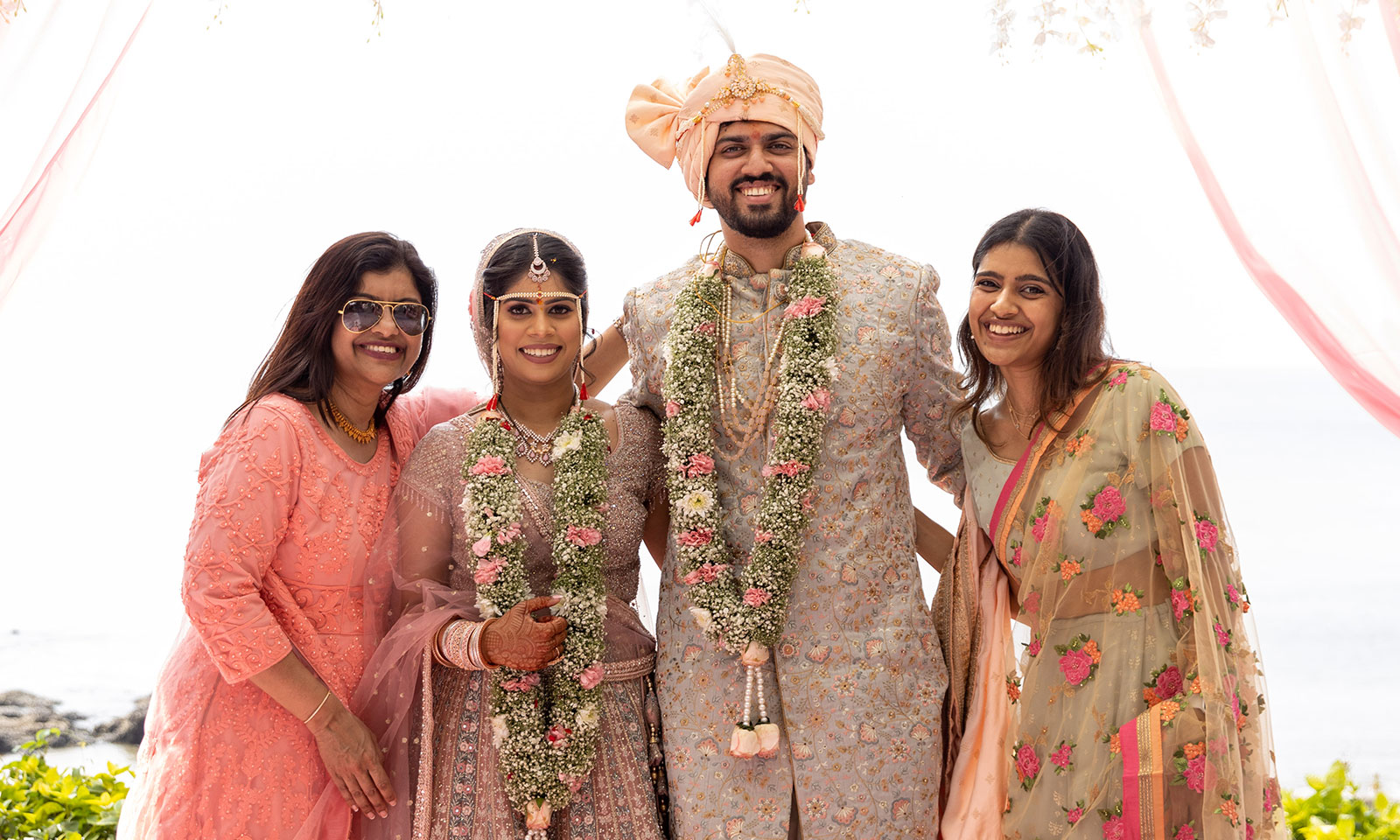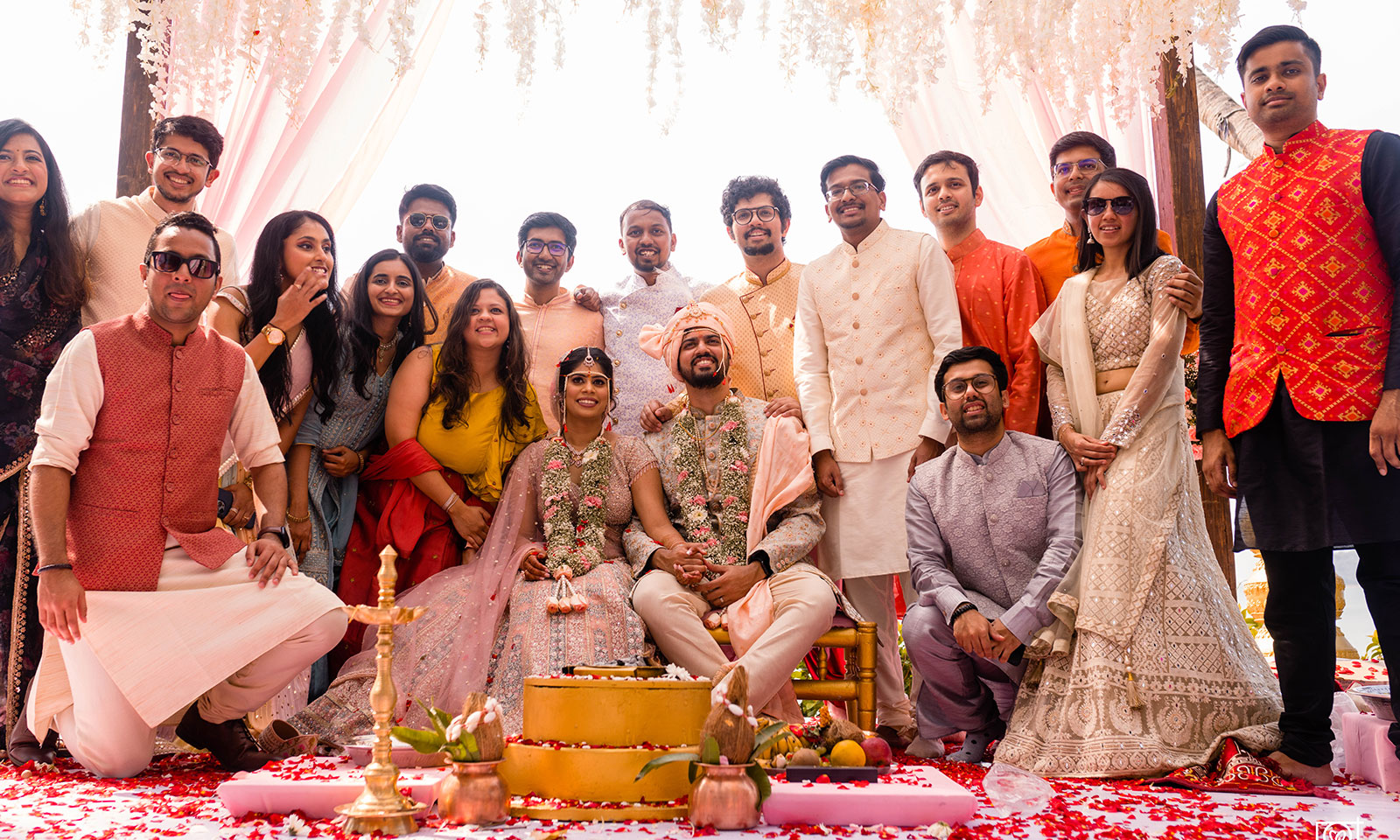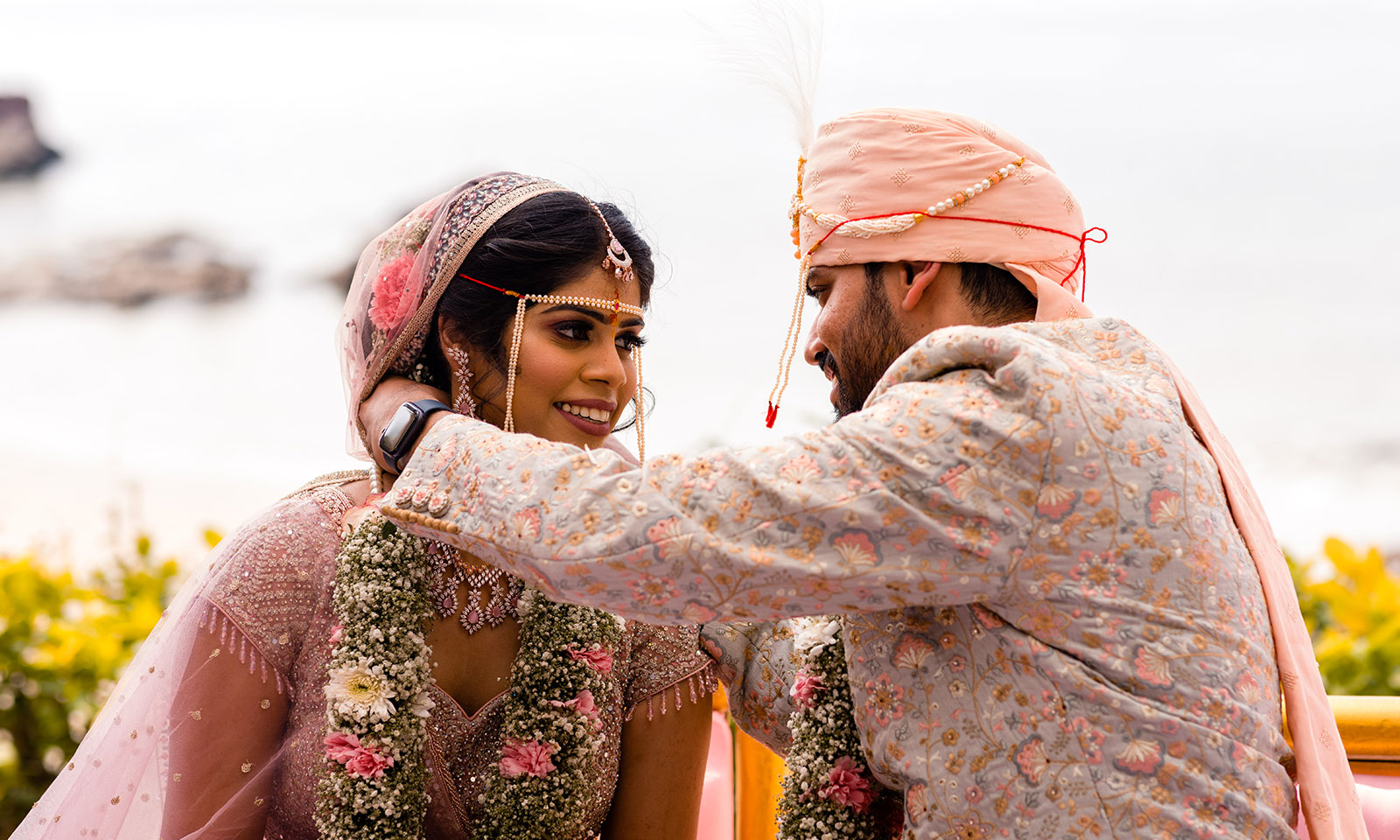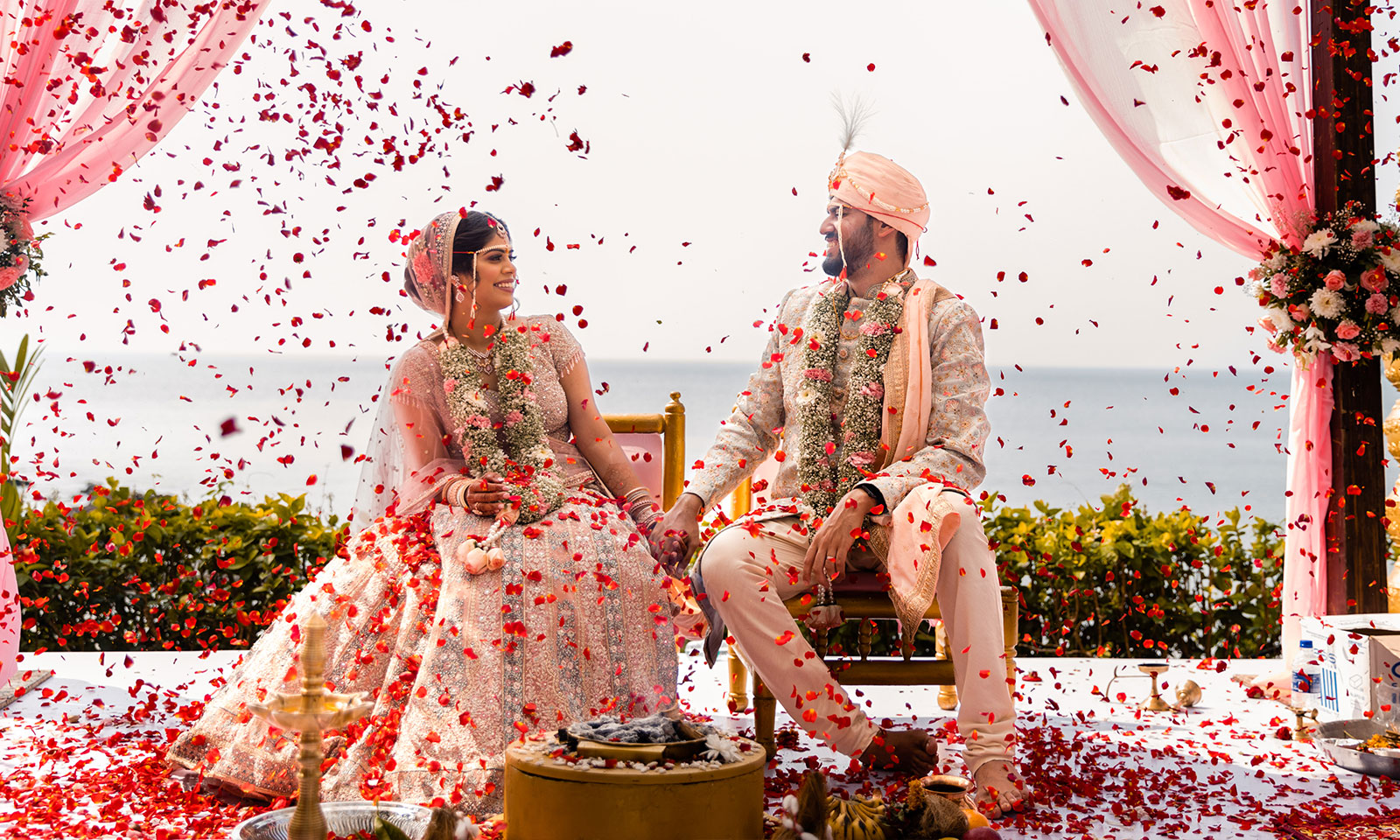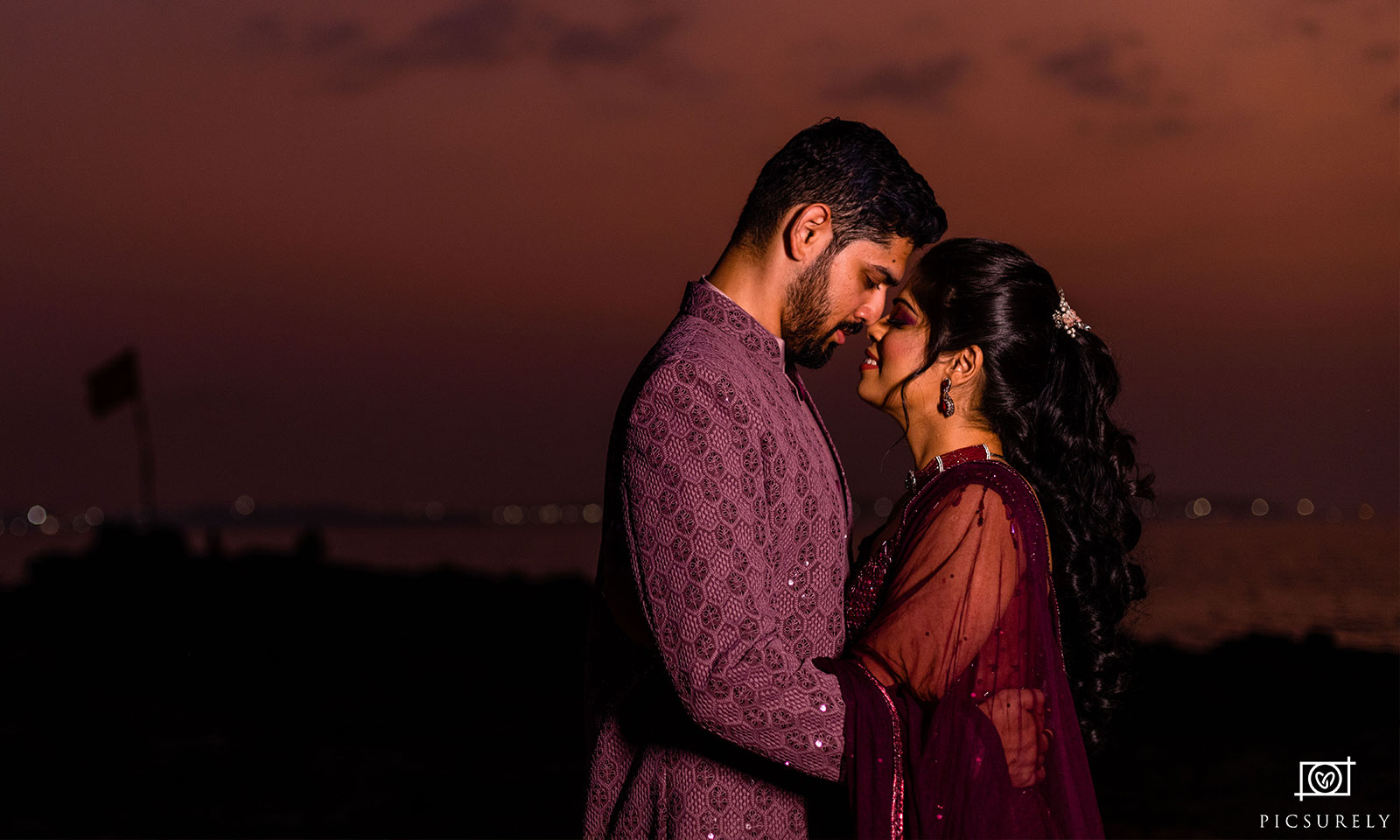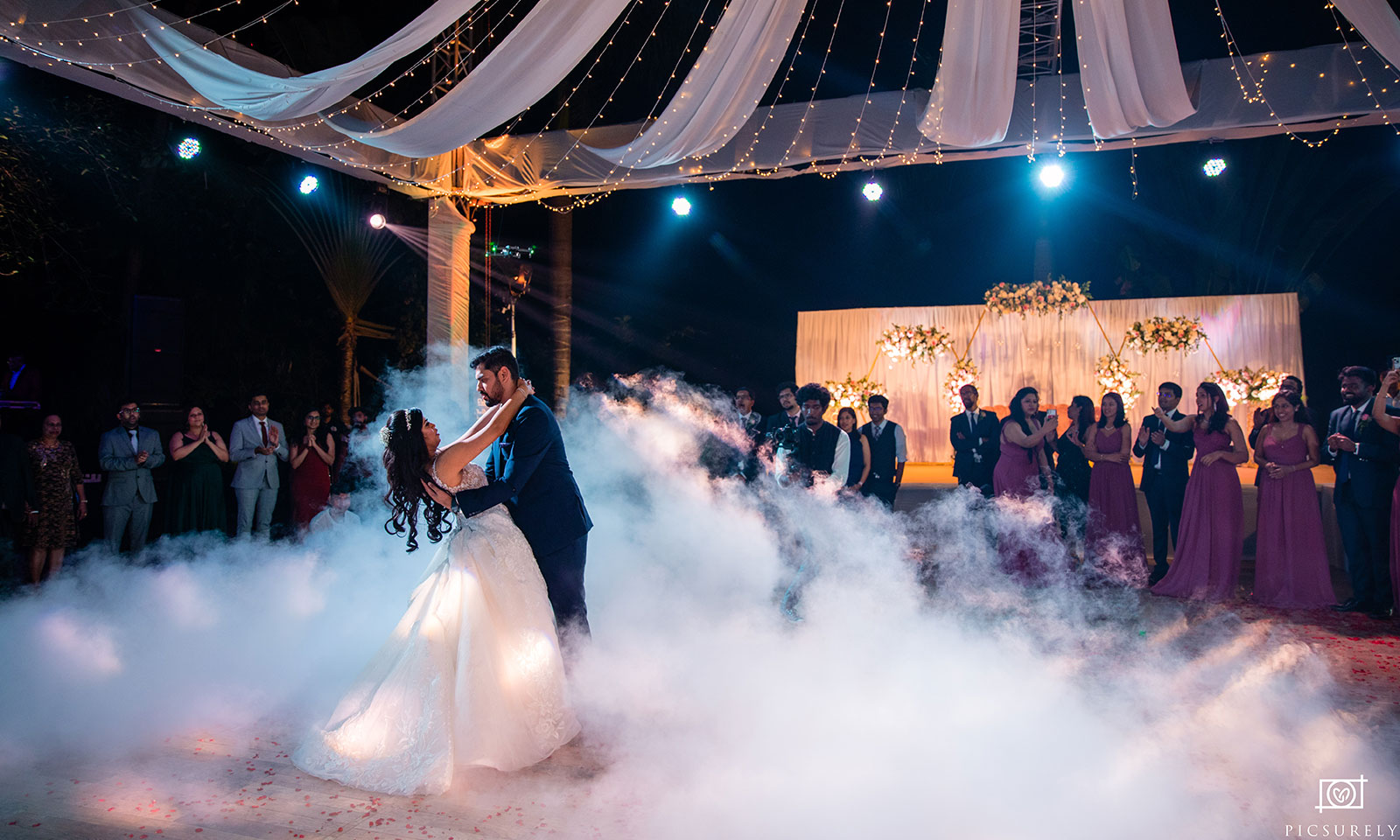 Sanchit and Abigail's 3-day destination wedding in Goa was a truly magical experience. The celebrations began with a sangeet at the luxurious Bambolim beach resort. Guests were treated to a night of music, dance, and delicious food as the couple's loved ones came together to celebrate the upcoming nuptials. The resort's beautiful outdoor setting provided the perfect backdrop for the joyful occasion.
Day 2 was a colourful and festive occasion, starting with the Haldi ceremony. The couple was smeared with turmeric paste and had flower petals showered on them, as they were blessed by their loved ones. This traditional pre-wedding ritual added a touch of authenticity to the celebrations. The day continued with the Christian wedding ceremony at the historic Basilica of Bom Jesus, a UNESCO world heritage site. The beautiful architecture and stunning interiors of the church made for an unforgettable setting for the ceremony. The day was rounded off with a reception that was held at the same venue, where guests enjoyed delicious food and drinks and danced the night away.
The final day of the celebrations was the Hindu wedding ceremony, which was held at Bambolim beach resort with a stunning beach backdrop. The couple exchanged vows in a traditional ceremony, surrounded by their closest family and friends. The ceremony was a beautiful blend of ancient traditions and modern elegance. The day ended with a grand reception, where guests enjoyed delicious food and danced the night away.
Picsurely, the official photographer for the event captured all the special moments of the three days of celebrations perfectly. Every picture was a masterpiece from candid moments to the posed shots. The team of photographers at Picsurely has an eye for detail and captured the beauty of the event, the emotions, and the love of the couple and the guests perfectly.
Overall, Sanchit and Abigail's destination wedding in Goa was an unforgettable experience for everyone involved. The beautiful venues, stunning beach backdrop and heartfelt celebrations made for an unforgettable experience. Picsurely's coverage of the event was the cherry on the cake and the couple and the guests will cherish these memories forever.
---
You might also like