Aditya & Rasika got married in Goa, at Azaya Beach Resort & Spa. Our relationship with these two began way back, with the first phone call they made to us, telling us they are getting married and would like us to document it. From their pre wedding, to their wedding, and even after, it has been an incredible journey. And then, we experienced their wedding and got completely drowned in the love and affection of their family and friends.
Day 1: Sangeet
Day 2: Haldi & Wedding
Sangeet:
The sangeet event was named as "Awaz Vadhav DJ".
Rasika proposed to Aditya in front of their family and friends. Being a dancer, Aditya gave an excellent performance for his bride. The whole event was filled with a different vibe. Everyone enjoyed and danced their hearts out. We then go indoors for the after party. These guys were dancing since evening and there are no signs of things slowing down till midnight.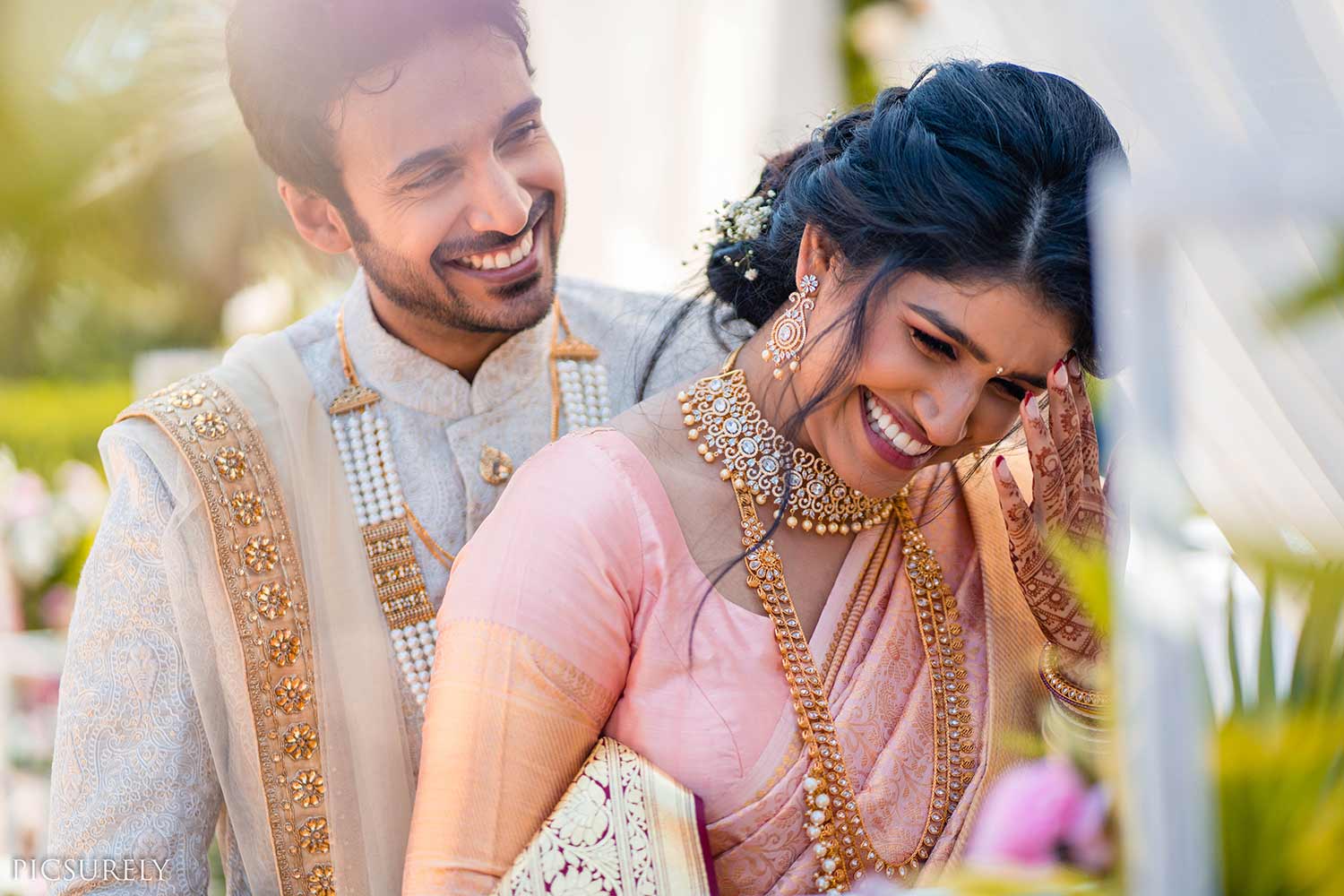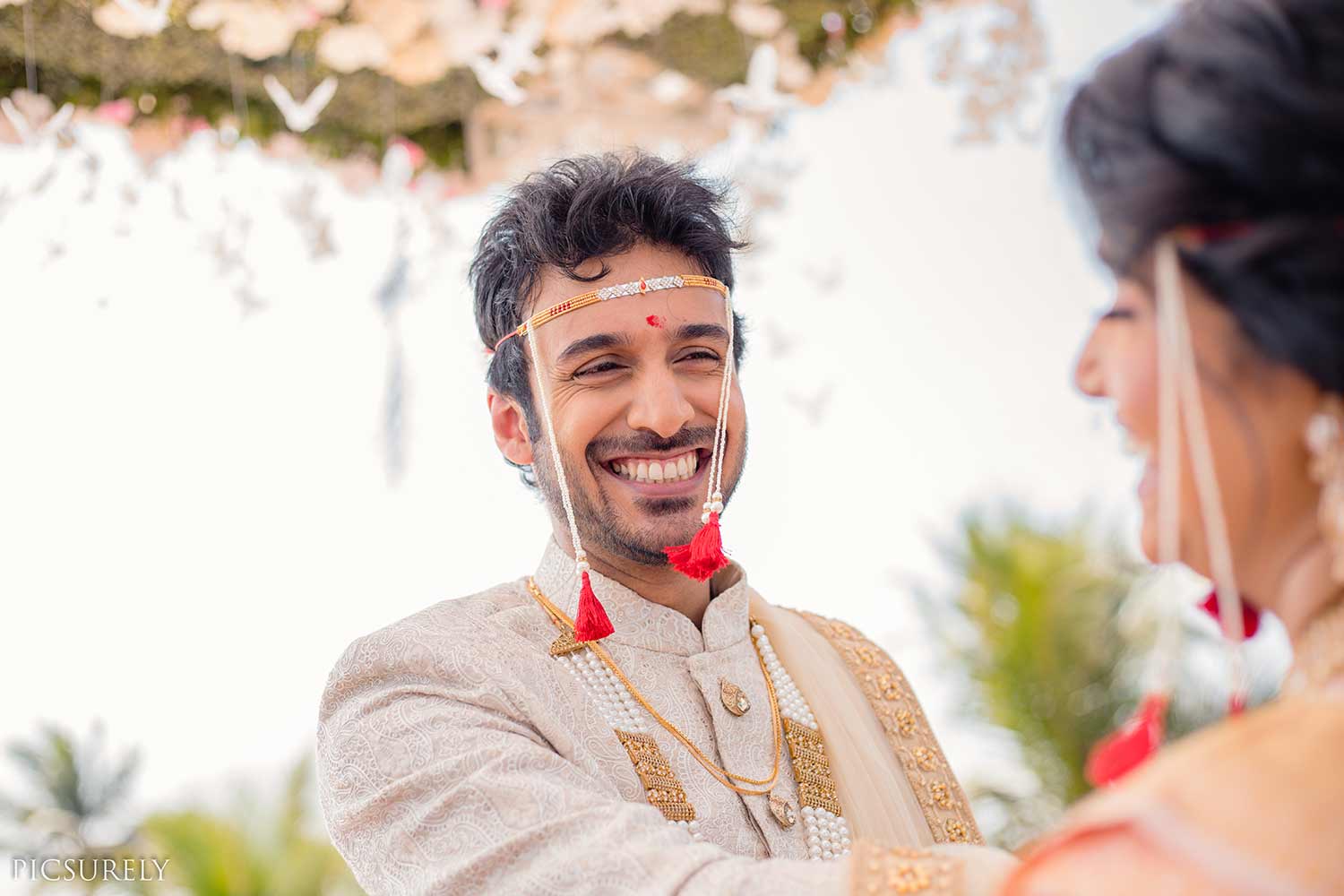 Haldi:
At the Azaya Resort, Aditya & Rasika got their holi haldi ceremony done. Friends and family who haven't seen each other for a while got a chance to catch up.This was a full fledged Holi happening, before the wedding. It was full of fun and enjoyment.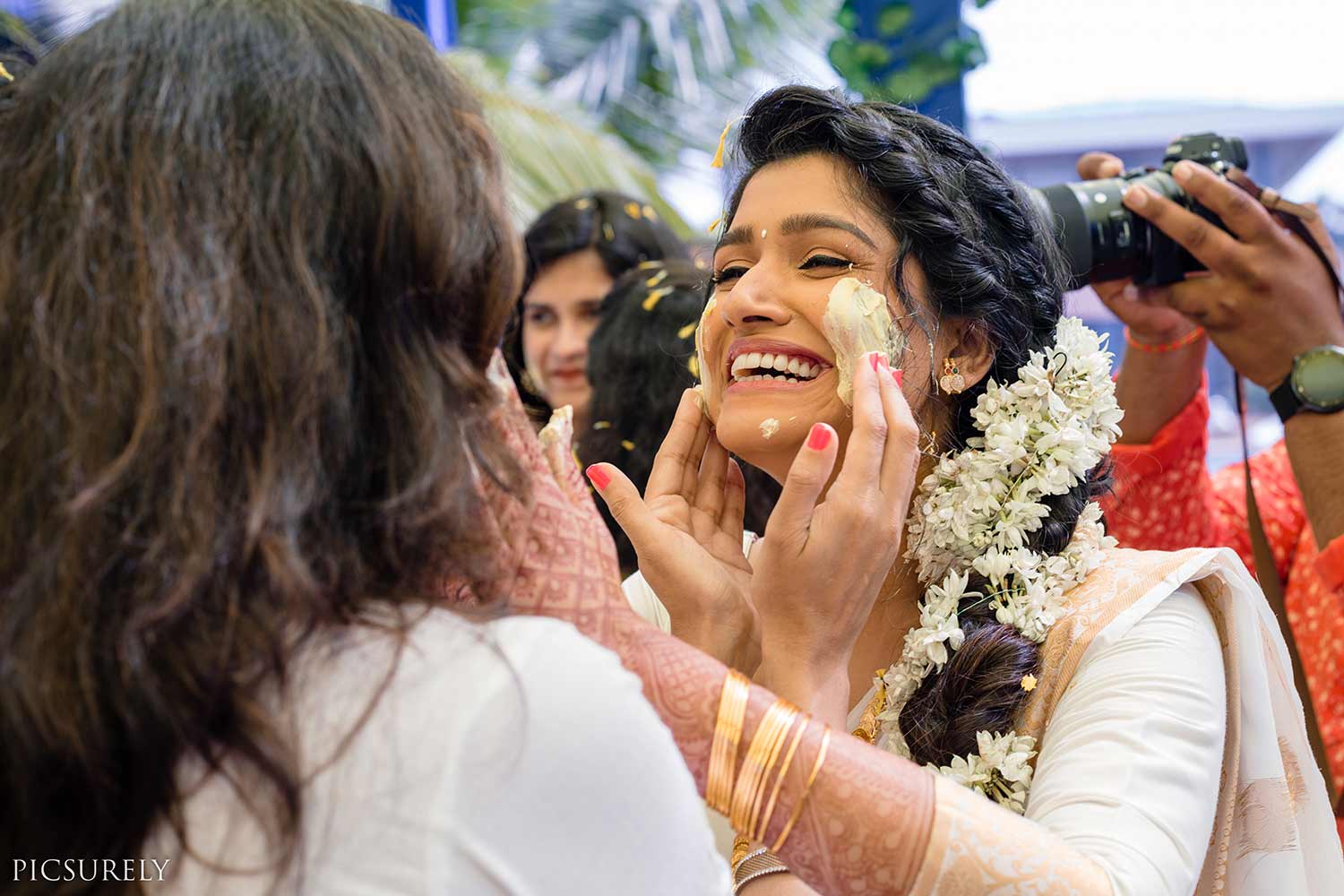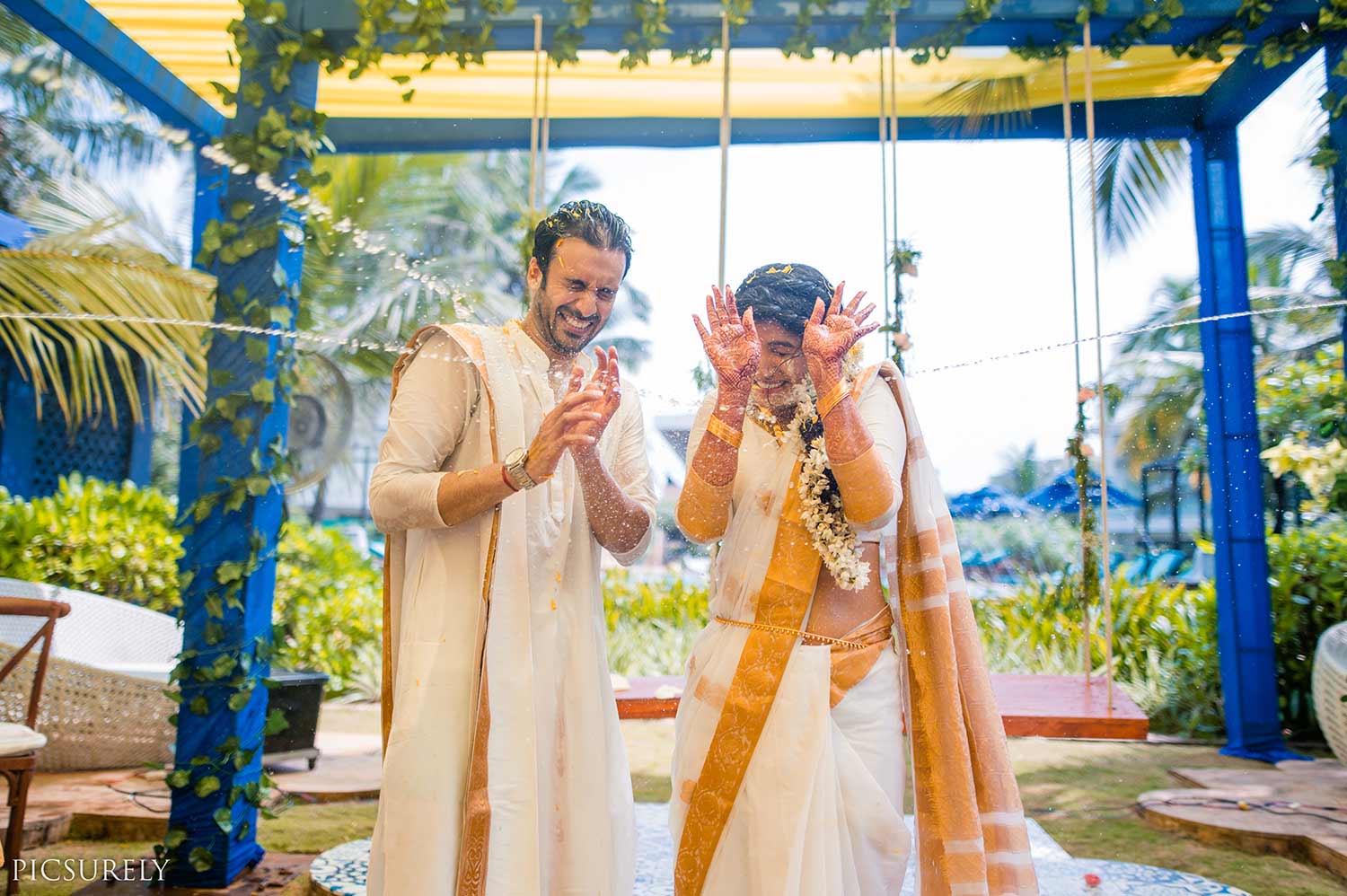 Wedding:
On the day of the wedding, we witnessed a beautiful wedding ceremony against the gorgeous backdrop of the setting Sun. Rasika made an epic entry with her bridesmaids in an open jeep and the couple danced on the beats of dhol before getting hitched. The sky is a mix of magical colors as Aditya & Rasika take their vows. There was happiness, love, and affection tinged with the anticipation that follows moments of anticipation. Everyone can feel it. We really wish we could go back in time and relive their wedding.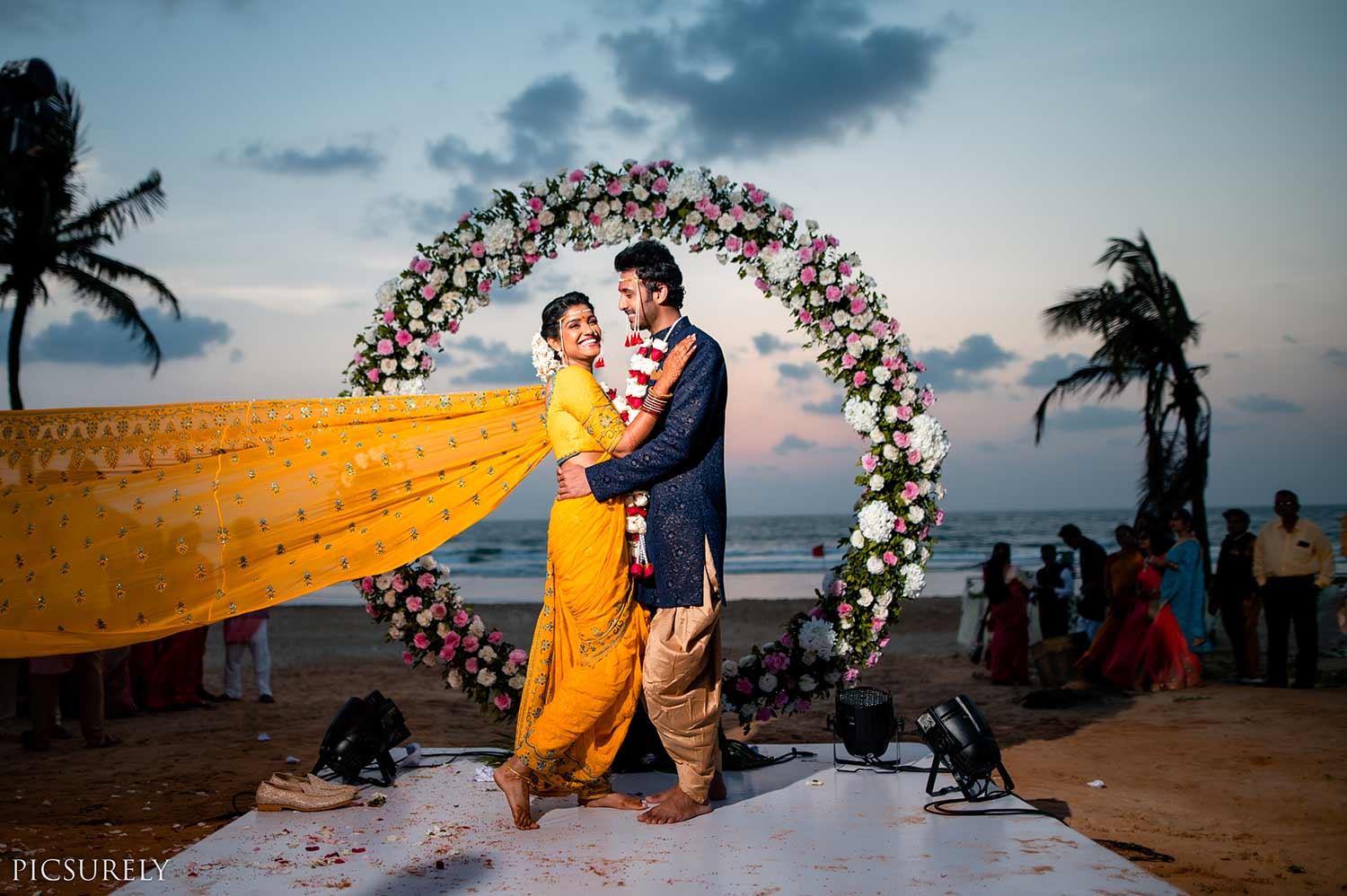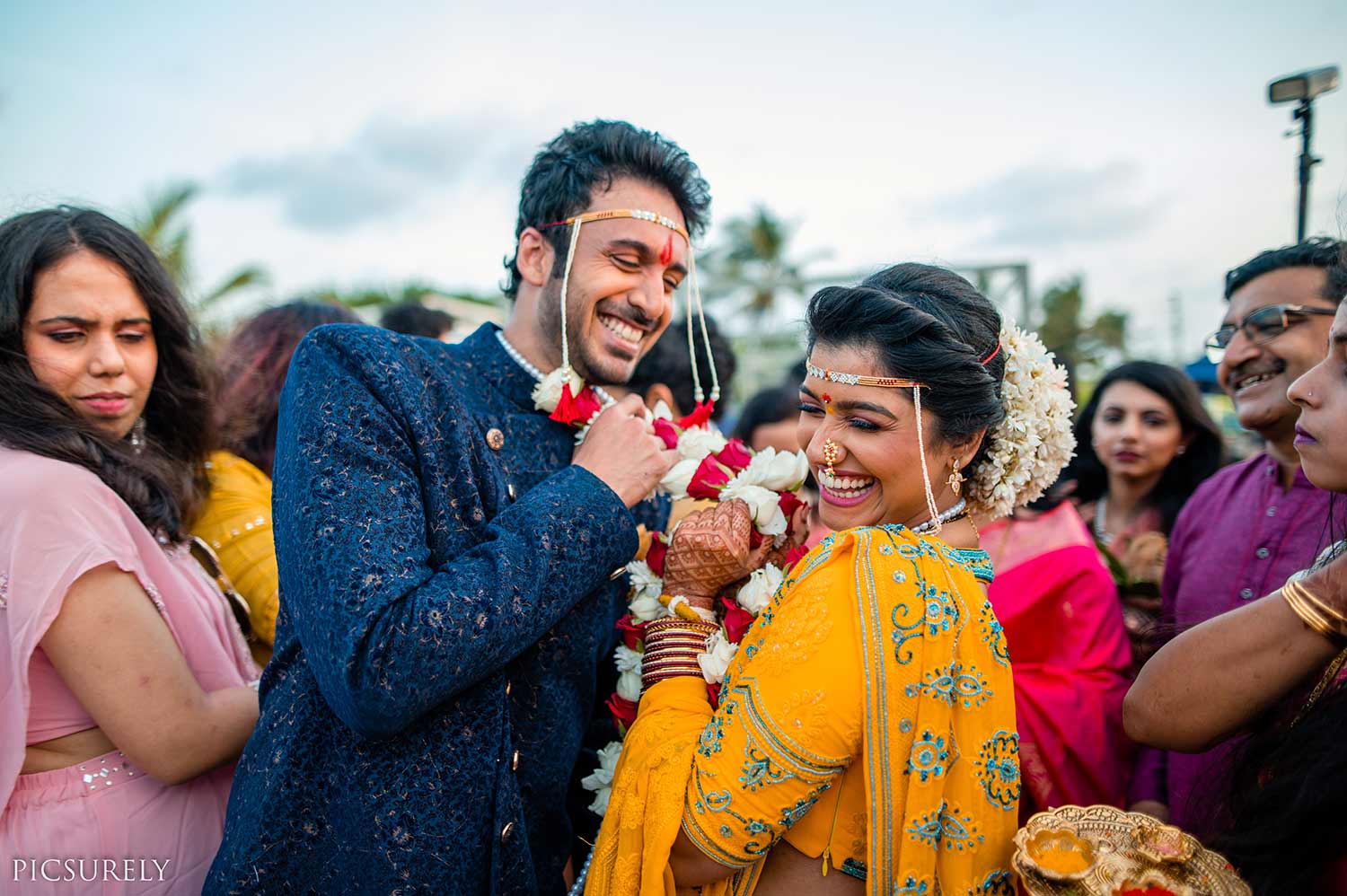 Reception:
And then, there was the reception. Rasika & Aditya spent time with their close ones and took blessings from their elders. They had a good time dining together.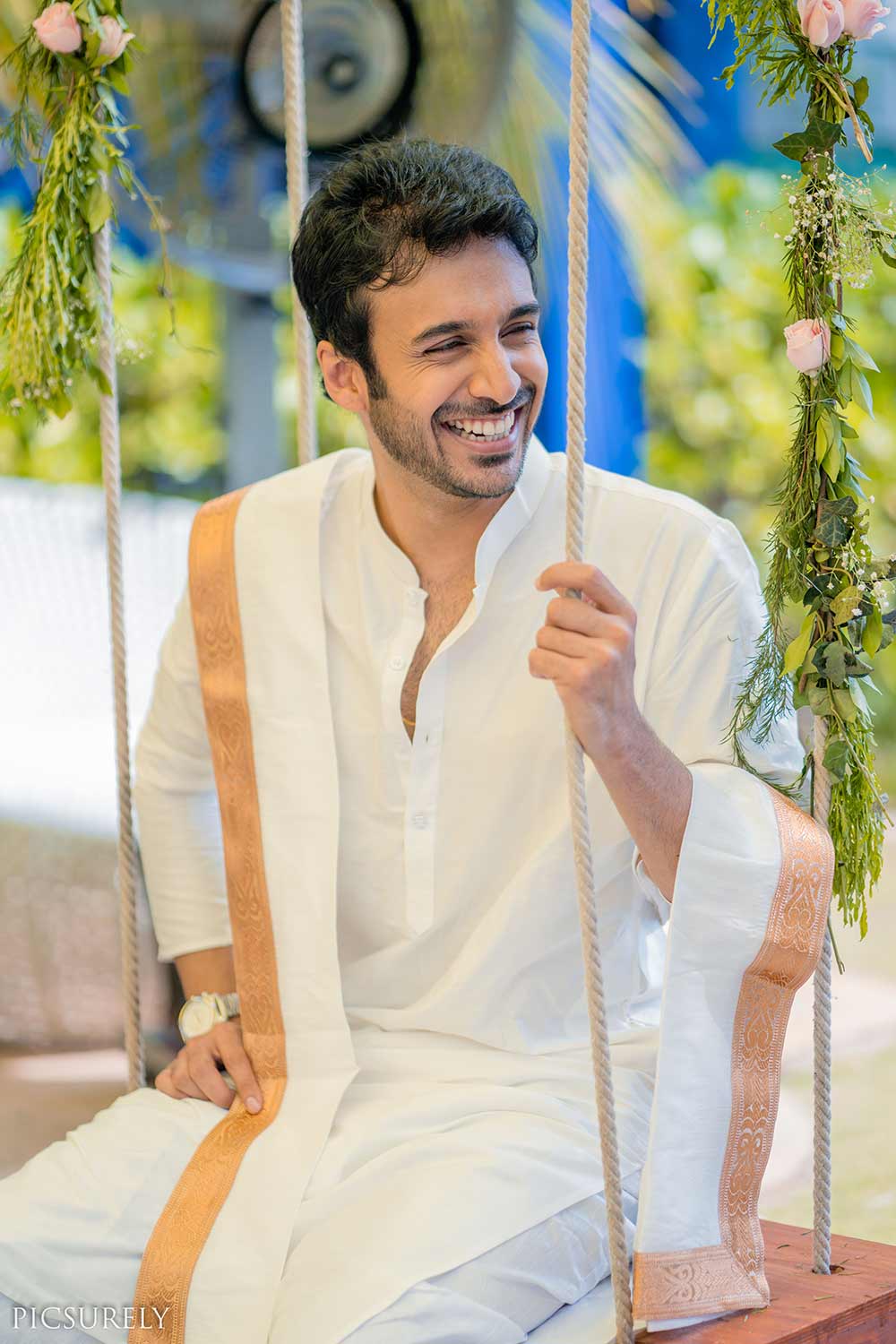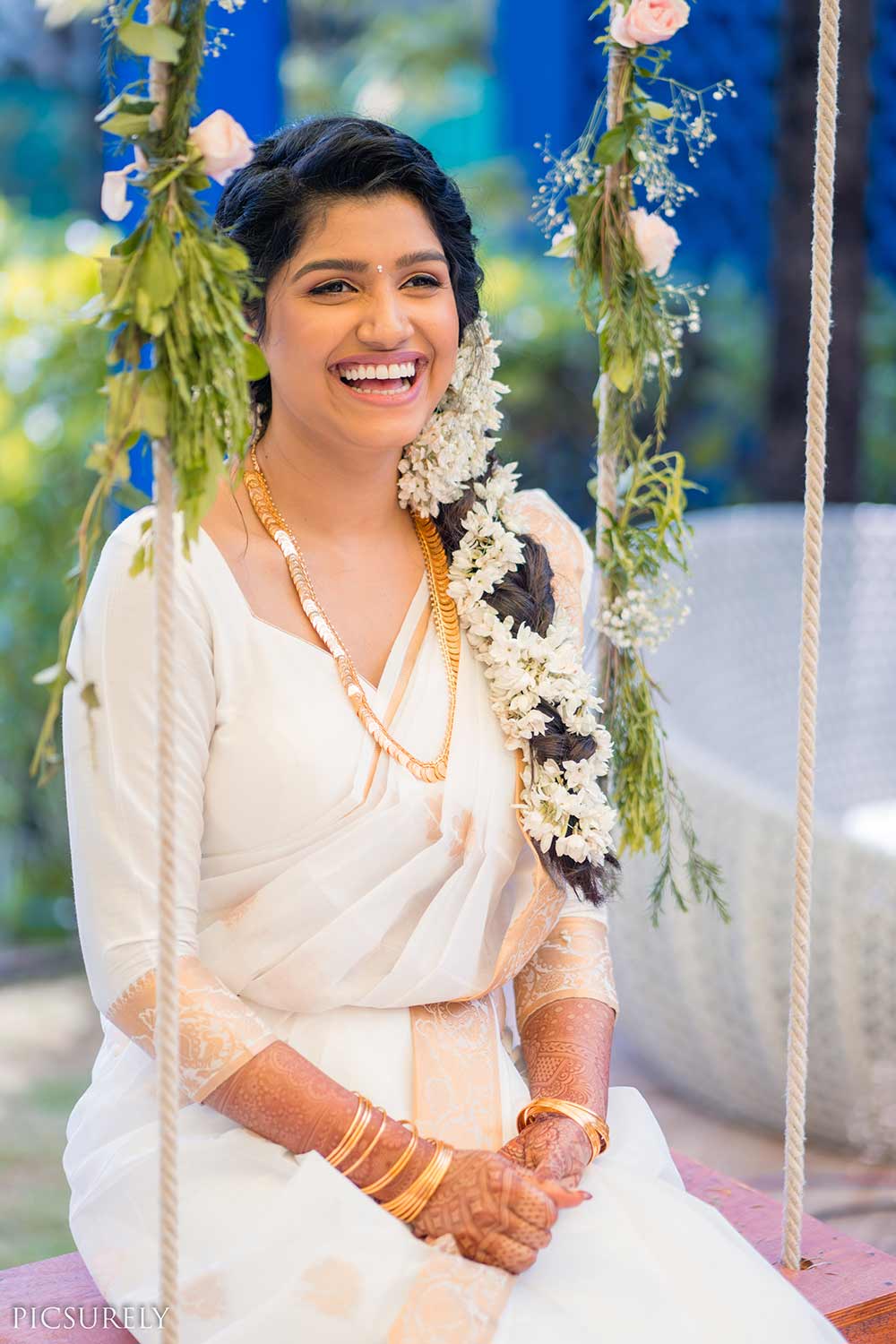 Thank you Aditya, Rasika and your families & friends for having us. We couldn't have asked for a better experience, and we are so honored to have been a part of your wedding.
Location: Azaya Resort, Goa
                         Photo & Film: Picsurely                       
For More Info Visit Our Website: https://www.picsurely.com/    
---