Happiness seems to have no bounds when you are tying the knot? And if you are seeking for an expert shutter bug to capture your precious wedding moments in a unique way then Picsurely is here for you. Our creative and experienced professional wedding photographers in Udaipur and Goa ensure that the photos captured are not just images but are memorabilia to cherish the significant moment of your life.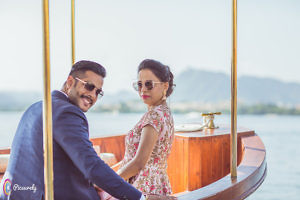 Pictures captured by our expert photographers are perfect to celebrate your wedding. Our wedding photographers in Udaipur know that every emotion and moment in the life of bride and groom are crucial and important on the big day and so they never give the priceless moods and emotions a miss. Delivering candid and striking wedding pictures are our specialty and our pictures would keep the moments from your wedding fresh in your memories. You would also love to explore our pre-wedding shoot in Udaipur that would help you to capture some candid moments before tying the knot.
We know that photography is fairly common in Indian wedding but why makes us different is that we do the same job very tastefully. Newlywed couples would even be amused by looking at their stunning pictures because we throw life into every picture through our lens and artistic view.
We receive requests from several parts of the country and so we assume that we have a list of happy clients. Clients not only love our work but share pictures online with their friends and family members with great excitement. If you think how you can take good pictures when you do not know how to pose! Then, we will say. Helping you with the right pose to capture great picture is Picsurely's job. Picsurely would shoot some special moments of your wedding that you would surely cherish.
---