Punjabiyan da swad hi wakhra honda hai
The lovely couples Angad and Ninotchka bonded in marriage vows in emotional yet classy way. Right from the gurudwara setup at Ananta to dancing to tunes of Vodka, they had it all. The ceremony started with bride wearing a "Chooda" which is set of red and white bangles intricately designed; in the way her life would be taking its own beautiful design after marriage. The bangles clinked to each other as her mother's eyes winked in joy at her and her father linked all the nostalgic moments right from his daughter's birth till date.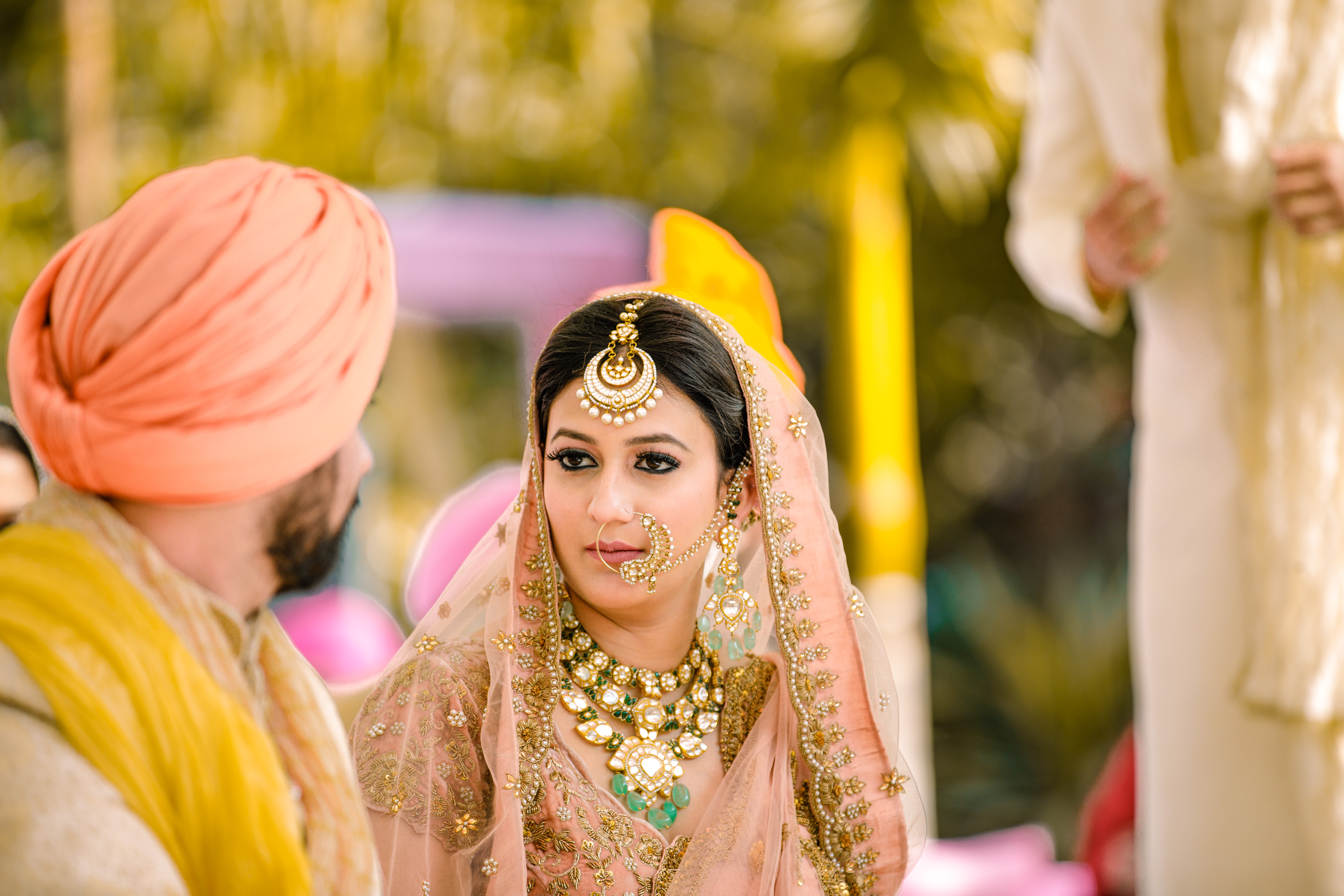 The haldi setup was beautifully covered with long drawn yellow drapes with numerous masand pillowsand scented flowers hanging along. The mountain ranges around lit the entire step up to more glory and utmost beauty. Beautiful strips of colours ornamented the entire entry with a selfie booth for all the selfie enthusiasts.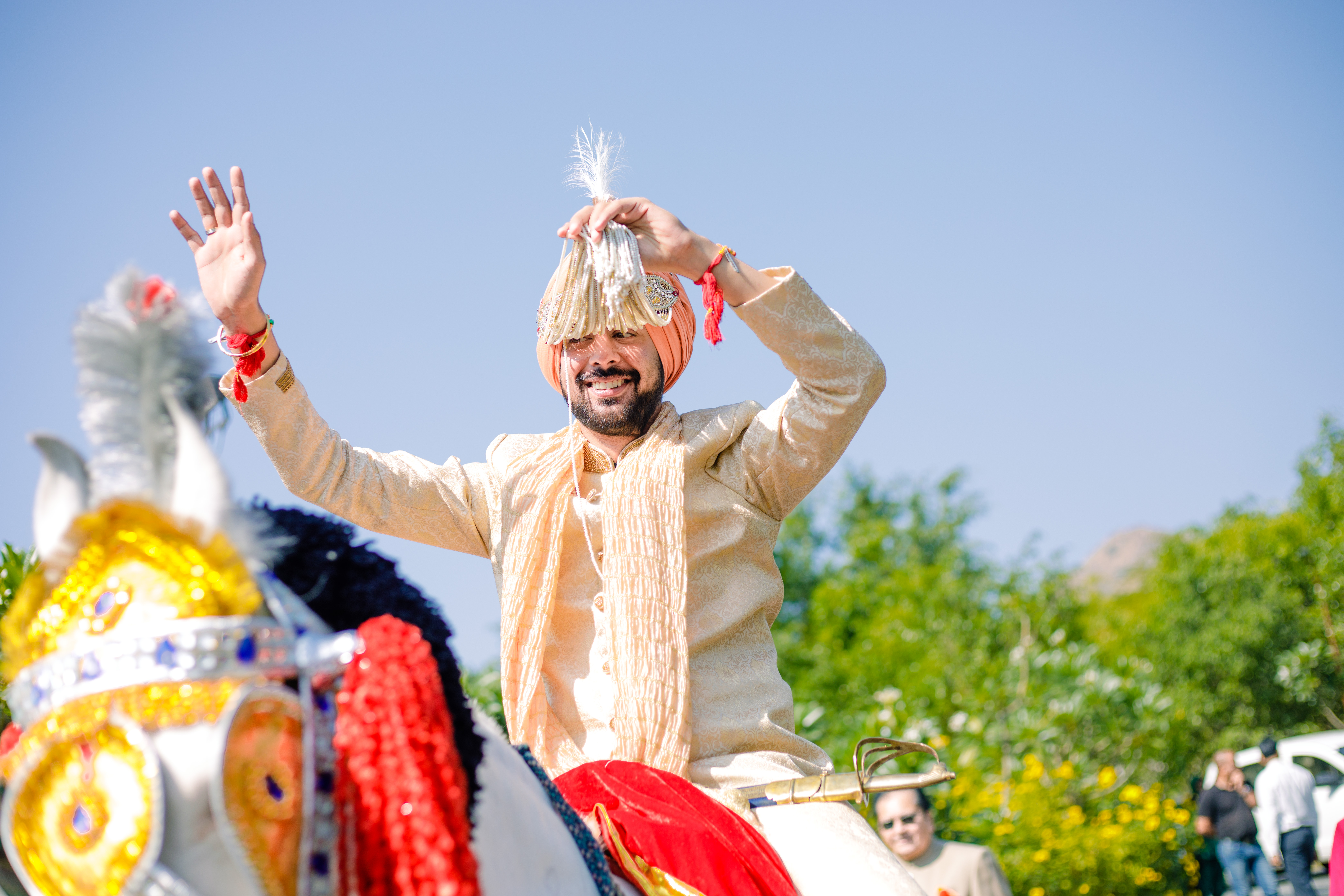 Ninotchka adorned with yellow frilly gown and Angad with white classy kurta embellished each other with haldi all over the face and head. Their love was shining as the haldi shone so bright, full of charm and to enhance it more, the mehndi added its flavour so beautifully to their glowing skin. Each dot of henna signified in each way they were connected forever and ever.
Then the wedding ceremony commenced in the presence of holy book 'The Guru Granth Sahib" in Gurudwara with complete peace and serenity.  With all the blessings and passionate love, then came the next nicest touch of the wedding "The Bar Party". Curated selection of signature drinks and other different varieties which guest can imbibe in their favourite cocktails. Dance and merriment added flavour to the vodka and the bhangra ensured that Angad danced to tunes of NinotchkaJ. Read more here: picsurely
---
You might also like